Complete Home Cheese Making Set (B1, K1 & K2)
Description
This Complete home cheese making set is the ultimate startup to your Home Cheese Making Adventures, This set includes what is considered to be the "Bible of home cheese makers" Home Cheese Making (4th edition), by Ricki Carroll the "Cheese Queen" herself. There are 100 cheese making recipes, tutorials, questions and answers, stories about cheese makers and lots more.
Along with your book you will also receive Ricki's Basic Cheese Making Kit and 30 Minute Mozzarella and Ricotta Kit. With these kits you can make eight varieties of your very own preservative free cheeses: Farmhouse Cheddar, Gouda, Monterey Jack, Feta, Cottage Cheese, Colby, Parmesan, Mozzarella and Ricotta
Details
Contains
Home Cheese Making by Ricki Carroll
2 Dairy thermometers
1 yd Butter muslin
1 yd Cheesecloth
3 oz Citric acid
15 Vegetable rennet tablets
3 oz Cheese salt
Basket cheese mold
Mesophilic starter culture
Thermophilic starter culture
1 oz Calcium chloride
2 Recipe booklets
Storage
Starter cultures and rennet tablets should be stored in the freezer. In the freezer, cultures will last 2+ years and rennet tablets will last for 5+ years.
Calcium chloride and citric acid should be stored, tightly sealed, in a cool location away from direct sunlight.
Brand
New England Cheesemaking Supply Company
Reviews
Q & A
Related Recipes
Customer Reviews
Write a Review
Ask a Question
Filter Reviews:
ingredients
supplies
recipes
mozzarella
Cheesemaking
everything
life
feta
experience
press
08/04/2020
M E.
United States
Easy and fun
I have really been enjoying my cheesemaking kits; so far, I have made mozzarella, feta (aging, ready to eat in the next couple of days), farmhouse cheddar (in the press as we speak), and Mysost -- a whey cheese not in the kit (I got the recipe from the *amazing* Home Cheese Making book!). I have been wanting to try cheesemaking for a while now, and these kits were exactly the support I needed to take the plunge! The directions are good, and the supplies are enough to get you started without a huge capital outlay.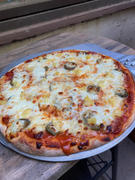 05/22/2020
Rachel N.
United States
It's perfect!
I purchased the Complete Home Cheesemaking Set, having never made cheese before in my life. I figured this would be my best bet and would provide everything I'd need to go from complete newbie to a smidge more experience. From the time I placed my order, communication from the company was great. And the kit is absolutely perfect - the book is full of detailed instruction, the kits have all the necessary ingredients. I've successfully made and eaten my first batch of fresh mozzarella! I will definitely be purchasing again from New England Cheesemaking.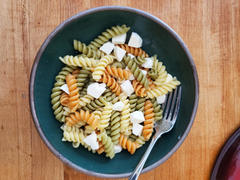 05/17/2020
Sam K.
Canada
GR
12/23/2019
Gianna R.
United States
Great product, Great cheese!!!
this actually is an "everything you need is included" kit: detailed, easy to follow recipes, & well packaged ingredients and supplies. New England Cheesemaking makes the whole cheesemaking process educational & fun -- whether with friends, family night or a solo project.
10/31/2019
Denise
Canada
Cheese making kit
The kit was amazing it contains everything you need to get started to make the cheese and the cheese was great! Thanks so much!