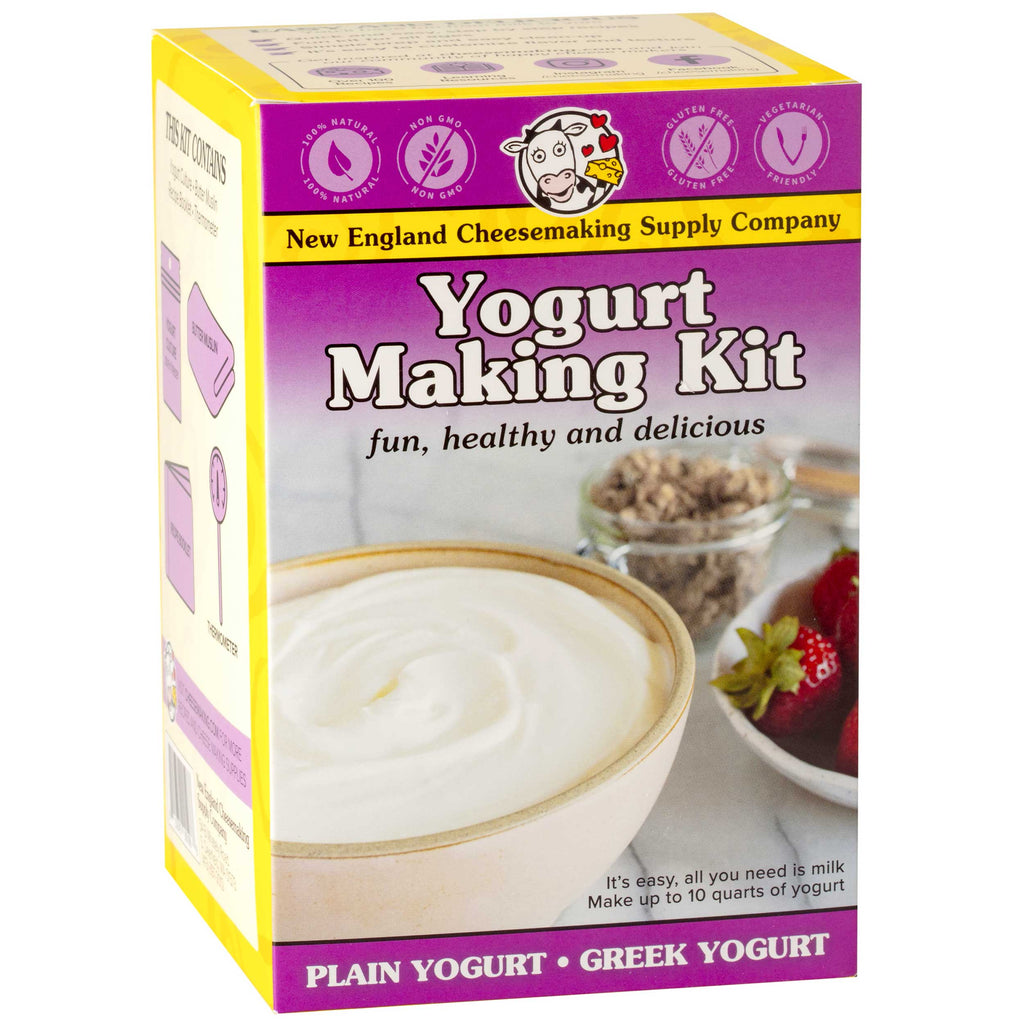 Yogurt Making Kit
$18.95
you can make Plain and Greek yogurt
"I ordered my Yogurt Kit and now I make it 2-3 times a week for my Family. It is so easy and delish that we'll never buy store bought yogurt again."
–Susan, Happy Cheese Maker
Description
It's easy to make probiotic-rich plain and greek yogurt with this fun kit. All of the essentials for making yogurt are included so you can simply add milk and enjoy! What could be better than making fresh, homemade yogurt in your own kitchen.
With easy to follow, step by step recipes you can make up to five 2 quart batches of yogurt.
This kit is a fantastic way to learn how to make yogurt right at home.
Details
Contains
Dairy thermometer
1 yd Butter muslin
5 Packets of yogurt culture
Recipe booklet
Features
Plain and greek yogurt
Make up to five 2 quart batches
Easy to use
Additional recipes included
Storage
Store yogurt starter culture in freezer
Brand
New England Cheesemaking Supply Company