Penicillium Candidum (ABL)
Description
Penicillium Candidum (ABL) is a classic white mold powder used to ripen and flavor cheese. This mold powder provides low proteolytic activity, moderate lipolytic (aroma), low surface density and height and is used to achieve a moderate-slow ripening time.
This mold powder is great for Brie, Camembert and Italian style cheese like Robiola. It is also ideal for goat cheese such as Crottin, Valencay and St Maure.
Details
Ingredients
Penicillium Candidum (ABL)
Storage
Store in the freezer
Size
10 DCU
Yield
40-80 gallons of milk when adding directly to milk
Brand
Danisco Choozit
Kosher Info
Kosher certificate available upon request
Allergens
| Yes | No | Allergens | Description Of Components |
| --- | --- | --- | --- |
| | X | Peanuts | |
| | X | Tree Nuts | |
| | X | Sesame | |
| X | | Milk | |
| | X | Eggs | |
| | X | Fish | |
| | X | Crustaceans | |
| | X | Shellfish | |
| | X | Soy | |
| | X | Wheat | |
| | X | Triticale | |
| | X | Mustard | |
| | X | Sulfites | |
Directions
Adding Directly to Milk
Add 1/8 tsp to 1-5 gallons of milk at the same time you add culture. In addition, a pinch of Geotricum will help to develop a good rind.
Spraying on Cheese Surface
For large batches of cheese, it is more economical to apply the mold powder with an atomizer.
Add the following ingredients to an atomizer (spray bottle) and set in a refrigerator overnight before use.
1/8 tsp Penicillium candidum
4-8 oz Non-chlorinated water
1/8 tsp salt
1/8 tsp sugar
After use, store the atomizer solution in the refrigerator, it will keep for 60 days.
When applying mold powders with an atomizer, the moisture, temperature, and air circulation must be monitored to avoid a wet cheese surface.
Reviews
Q & A
Related Recipes
Customer Reviews
Write a Review
Ask a Question
Filter Reviews:
experience
cheese
mold
French
flavour
terms
Fine
options
Style
areas
08/17/2020
fabrizio

United States
Great cultured
Was an incredible experience watching this mold develop the ring on my cheese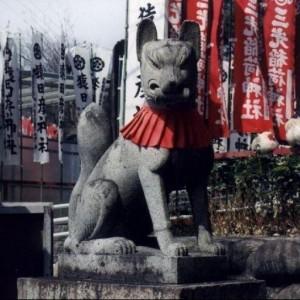 MC
08/07/2020
Mike C.

Japan
Very traditional Brie mold
I finally have enough experience with this mold to do a review. First of all, I'm very happy with it. However, I think first time buyers will want exercise some caution. This is a very traditional Brie mold. It produces a really rocky kind of mold growth pattern. To me, it looks a bit like frosting that's dripping off a doughnut. While other PC molds produce a fine even surface, this produces a pattern of thick and thin patches. You need to be a bit careful as I've found that it's not particularly happy to get knocked back. So when you flip the cheese, make sure to handle the cheese in the areas where it is thickest, otherwise it make be slow to fill in. Also, it's less happy growing in very high fat areas, so I think it's better for cheeses like a traditional French Brie style rather than some of the super high fat American "Brie" styles (for example triple creme). In terms of flavour, I was really surprised: it screams "Brie". So if you want a traditional Brie mold, this is definitely the way to go. If you are looking for something with uniform coverage and ease of use, then there are probably better options. The picture here is of a triple creme.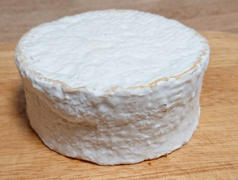 05/01/2020
Alexandra W.

United States
Amazing
Fresh and very active