Our Company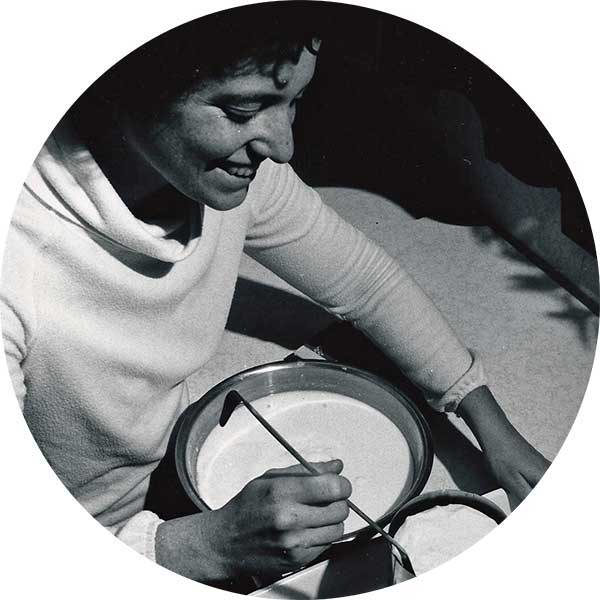 New England Cheesemaking Supply Company
In 1978 we opened our cheese making supply company and have been spreading the joy of home cheese making ever since. Over the years we have brought together a wonderful community of home cheese makers from across the world to join in our delicious adventure.
Since we opened our doors at the New England Cheesemaking Supply Company, well over 100,000 people have learned to make delicious, fresh cheese at home through our fun hands-on workshops. Our classes have attracted cooking teachers, home cooks, authors, artists, restaurateurs, and chefs. From beginners through advanced, students delight in making a variety of cheeses and learning about this wonderful artisanal craft.
Over the years our desire to teach home cheese making has spread even further than our workshops, filling our website, cheesemaking.com. Along with educational resources our site also features the best selection of equipment and the finest ingredients for making cheese and other dairy products. Customers supply the milk, and we take care of the rest.
People looking for individual items can purchase essentials like cultures, rennet, cheesecloth, wax, molds, thermometers, and presses. We also carry a range of kits which include supplies and recipes needed to make delectable cheese right at home.
At the New England Cheesemaking Supply Company, we are committed to sustainability and the support of local business, our local community, and the cheese-making community worldwide. We also believe in the importance of loving what we do. In sharing stories and recipes, teaching classes, and providing buyers with the finest cheese making products, our enthusiasm and love for our work and our customers shines through.
---
A true pioneer of home cheesemaking, Ricki is a multifaceted leader who spreads joy throughout her life. Artist, activist, teacher, writer, songstress, and mother of two beautiful daughters, she is devoted to living sustainably within a loving community.
Through decades of perfecting the art of home cheesemaking, she has fittingly earned the moniker, "The Cheese Queen," a title which she wears with honor.
Filled with a love of art from childhood, Ricki graduated from Tufts University in Art Education and went on to teach elementary school art in her hometown, Englewood, New Jersey. While at Tufts, Ricki met her future husband, Bob Carroll, from Concord, Massachusetts, and the pair eventually landed in the small town of Ashfield, Massachusetts with a fixer upper and four acres.
With a desire to become more self-sufficient, hearty gardens and delightful animals filled Rickis life. Soon, an excess of goats milk sparked interest in home cheese making. This spark quickly ignited a passion, and the couple opened the New England Cheesemaking Supply Company in 1978. The first of its kind, the company provided people across America - and eventually the world - with products to make delicious cheese at home. Wanting to spread her love and knowledge of home cheesemaking Ricki also began hosting workshops right in her own kitchen.
Taking sole responsibility for the company in 1990, Ricki made it what it is today by freely offering knowledge and making cheesemaking fun. Her popular book, Home Cheese Making, often referred to as the "bible of home cheesemaking" has taught hundreds of thousands across the world, some of whom have become artisanal cheesemakers with award winning cheese. Ricki is always filled with such joy when she attends cheese events and is approached time and time again with gleeful smiles and a hearty "thank you for getting me started "whey" back in the day."In addition to functioning as a welcoming venue for workshops, Ricki's home serves as her artistic palette. Lush lupine and sprawling wisteria dance among other flowers and colorful heart-embellished shingles grace the exterior; the interior displays eclectic furnishings, bright handmade patchwork quilts, vibrant dolls from around the world, and hand-painted messages on walls and furniture. It is a domicile that makes all who enter smile.
Equal to her passion for cheese making and art is Ricki's love of song and singing. She hosts many concerts in her home and regularly participates in national and international singing events. Whether for cheese making instruction or singing, her travels to Canada, England, France, the Netherlands, Africa, and the Republic of Georgia have built many long-lasting friendships in this joyful ride we call life.
---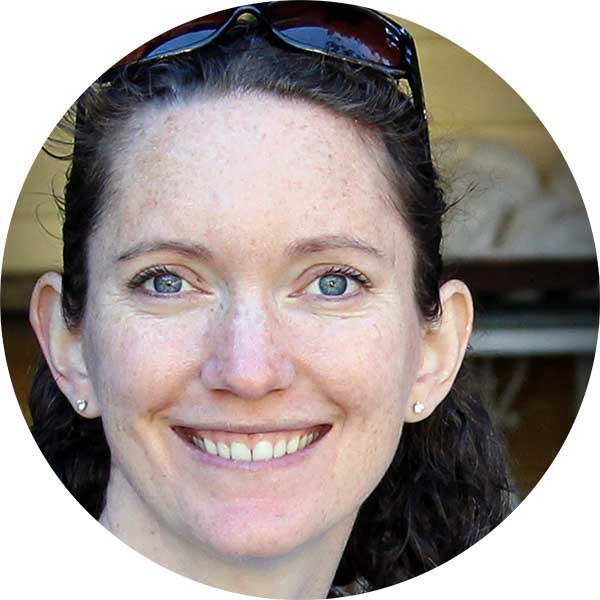 Head of Operations | Heir to The Throne
Growing up surrounded by a passion for home cheesemaking certainly left its mark on Sarah. And when your mother is the Cheese Queen that tends to be a rather large mark.
Prior to joining the family business, Sarah traveled down her own path which led to an equestrian lifestyle. No stranger to had work, her days were filled with hauling hay, cleaning stalls and mucky paddock boots. It was all worth it for the connection she had while working with and riding horses. Later she started teaching others to ride and all of her hard work culminated when she ran her own barn from 2004 through 2010.
Yet, the family business – the New England Cheesemaking Supply Company - lingered in the back of her mind. Inheriting her parents' passion, Sarah has always revered the artisanal process of turning milk into cheese, and has deep respect for her mother's continual hard work in bringing the method to kitchens worldwide.
In 2009, Sarah married her best friend, Mark Chrabascz, and she began supplementing her barn life by working part time within sales for the family company. Her part time position quickly evolved into a full time commitment, she even found herself at work long past closing, eager to learn as much as possible about daily operations and lend a helping hand. When the company moved to its South Deerfield location in 2010, Sarah traded one set of reins for another when her mother, Ricki Carroll, handed management of daily business operations to her.
Reflecting on her parents' dedication to the cheese making supply business with awe, she recalls packaging inventory at the dining room table, a whole room filled with mail sacks of printed catalogs each in their own hand addressed envelope, and more often than not the smell of homemade cheese coming from the kitchen. These days, inventory is no longer assembled at the dining room table and Sarah can send out an entire catalog with the click of a button, but one constant is the smell of homemade cheese in her own kitchen.
Sarah's love of art and creativity derived from her mother and she lets it flow when developing new ideas for the business. Sarah particularly enjoys designing new products and content.
In 2013, Sarah gave birth to a beautiful baby girl, Jocelyn, who inspired her husband to make a job change of his own. An engineering graduate, Mark now works alongside Sarah and together they continue to spread the love of home cheesemaking far and wide.
---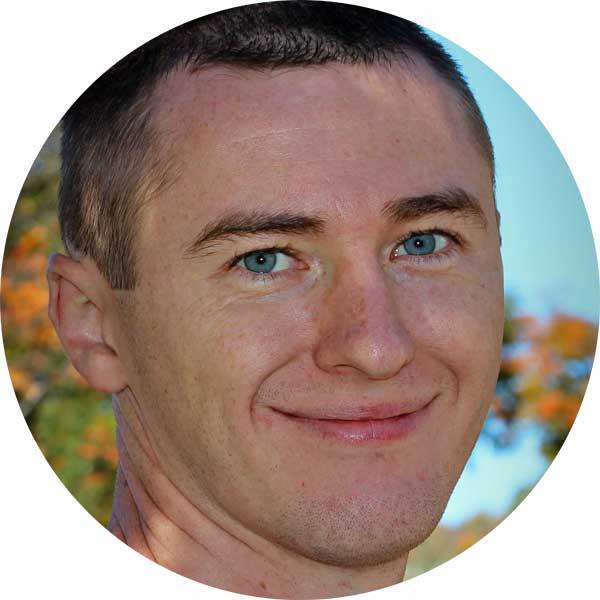 Technical Director | Very Cheesy Engineer
With a degree in mechanical engineering, and years of machining experience, Mark brings a mechanical mind to our creative business.
Mark is technically referred to as our Facilities Manager, but being a jack of all trades his role goes much deeper. Mark happily handles a wide variety of tasks which include, maintaining and constructing our computer systems, equipment repairs as needed, new product development and working to optimize the way we process current products. He even has plans to pair his engineering experience with home cheese making in the future by creating new and exciting product lines.
Mark takes pride in his work and what our company stands for, he is especially proud of our involvement with a local veterans work group program. At home in much of his spare time, Mark can be found in the kitchen, immersed in the old world art of cheese making. Yes, we are excited to have Mark with us but in his eyes he's the lucky one, being able to spend the day working alongside his wife Sarah and even bringing in their daughter Jocelyn. Mark couldn't be happier with his cheesemaking life full of fun, friends and most importantly family.
---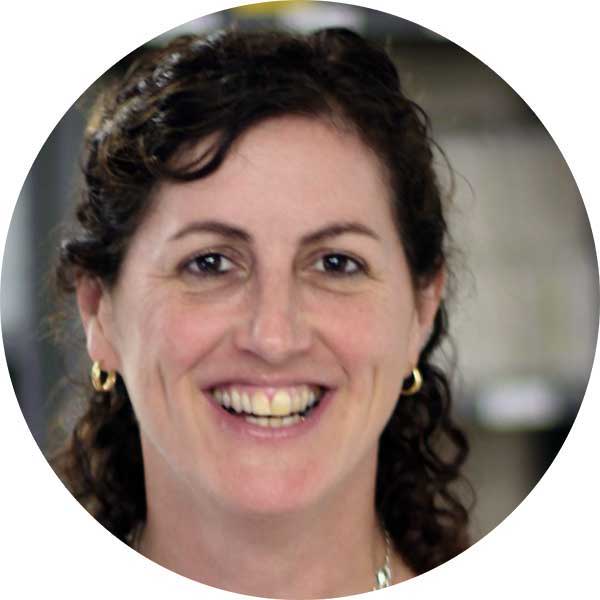 Inventory Manager | UPS Ultimate Packing of Supplies
It is smooth sailing in shipping and receiving with Angie at the helm as our inventory manager.
According to Angier, our company's warm and friendly, small-business environment and personal touch with customers have kept her coming to work for eight years, and we couldn't be happier!
After her own two wonderful children, Angie regards her fellow employees as a second family. Outside of work, she enjoys spending time with both of her families and appreciates the community in her small-town life.
---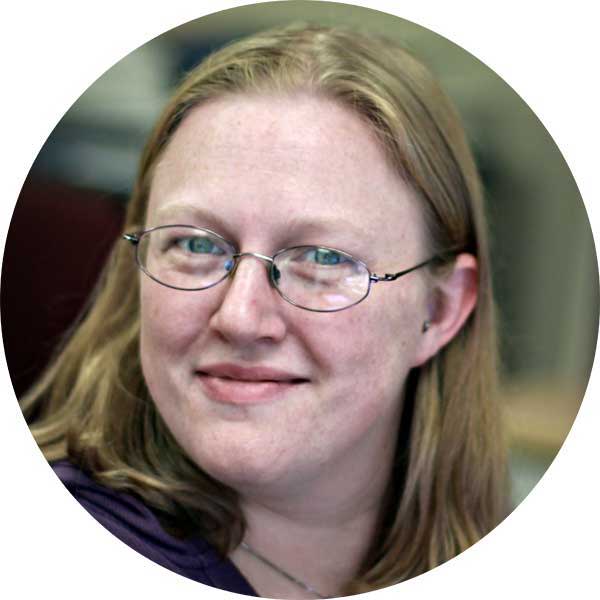 Office Administrator | Customer Service Extraordinaire
Aprils friendly voice is usually the first you will hear when calling or emailing us, she is our Customer Service Extraordinaire.
April began working for us at the age of 13, helping to put inventory together. As the years went by she ventured down other paths but each one led back to cheesemaking at home.
As an adult April has been with us for almost a decade and keeps busy with a host of administrative tasks including order processing and helping to manage our website. With three school-aged children, April appreciates our family friendly atmosphere, and also enjoys working with her mother, Kathy, in a lively, fun environment. April especially enjoys hearing from customers about their cheesemaking adventures.
---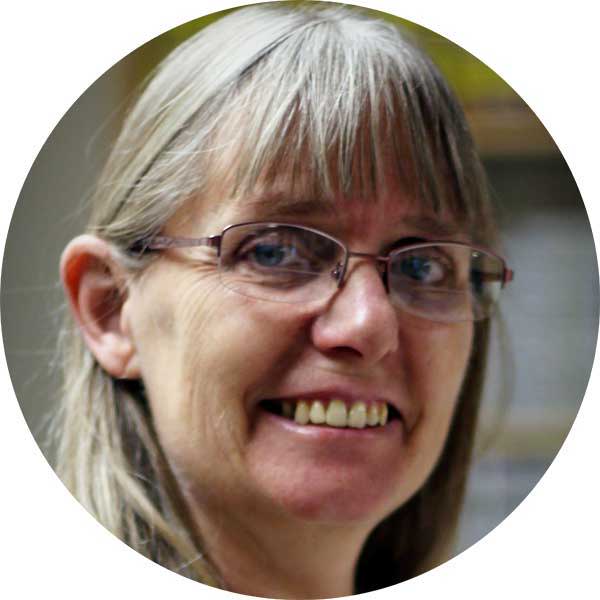 Head of USPS Shipping | Office Cheermeister
An indispensable part if our cheesemaking family, Kathy has been with us for over two decades. In that time she has witnessed exciting growth and change.
Kathy is a friendly voice on the phone; she also takes pride in picking, packing and sending out orders promptly, assembles inventory, and always provides a helping hand where needed.
She brings joy to our office daily and often fills it with song, dance and a whole lot of laughter. According to Kathy, the most enjoyable aspect of her job is working alongside her daughter, April, and her mother, Ida, also employees of our company. Another highlight for her is the spirited atmosphere and sense of humor that fellow employees bring to the job
---
Head of Social Media | Social Media Maven
Heading up our social media and online community, Jeri is responsible for our much loved and fun filled monthly Moosletter and wonderful cheesemaking blog, two valuable resources for customers new and old.
For over the eight years she has been contributing to our online world of home cheesemaking, and the dedication in her work shines through on all of her projects.
Jeri truly delights in getting to know cheese makers from around the world and enjoys following their progress through the years. Along with talking to customers and hearing their wonderful stories online, Jeri has also traveled to many farms, events and competitions, always eager to further her knowledge of home cheesemaking. Jeri's ability to think up new and inspiring ideas for our community of cheesemakers is a treasure and helps to keep us moving forward along new and exciting paths.
---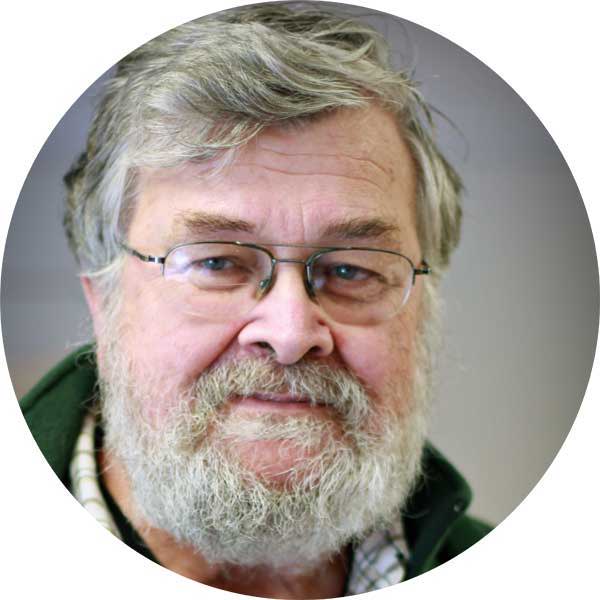 Cheese Making Guru | The Tech Guy
What would we do without Jim, our tech support guru, resident researcher of all things cheese, and teacher of our advanced workshops.
With our company since 2001, Jim enjoys learning about the history of cheese making and hearing stories from Customers. This interest has even led him to remote hillsides on more than one occasion to visit with old world cheesemakers.
He believes in a balance of traditional methods and science when making cheese and relishes sharing this information with customers worldwide. When he's not making cheese himself, Jim can often be found in his plentiful vegetable garden that he and his wife Robin enjoy tending, he also makes his own wine and beer. One may even consider Jim a renascence man. With years of experience as a landscape photographer, Jim hopes to one day produce a book of portraits featuring cheese makers from around the world.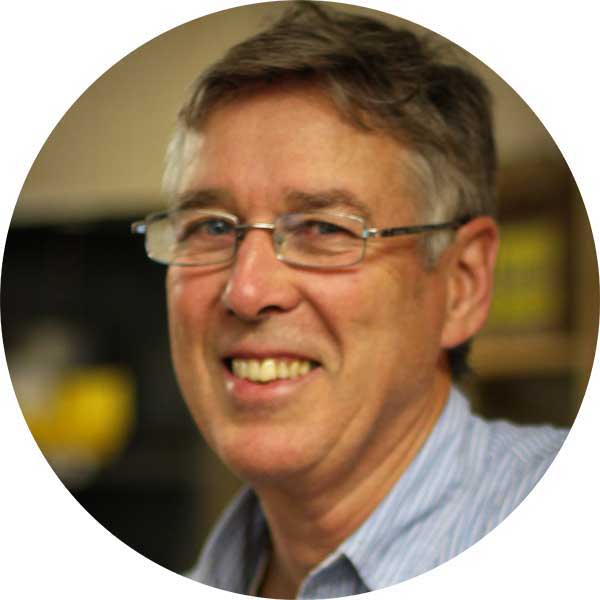 USPS Shipping | Fastest Shipper in the East
The fastest shipper in the east is a title that Jeff doesn not take lightly. If you place an order during the holiday season there is a strong chance he will be sending it on its "whey."
Along with speedy shipping, Jeff helps with many tasks around the office, from inventory assembly, to restocking our bare shelves.
During the summer Jeff can usually be found outside creating beautiful gardenscapes for local members of the community. His eye for gardening is something to admire and it seems to be more of a passion then a job. Along with gardening Jeff is also passionate about his family and always lights up when talking about his two adorable grand babies, who may just be two of the cutest kids around.
Jeff truly is a wonderful part of our community; he shares his humor with us daily and always brings a smile to our face with humors articles and his joy for life.
---
A Community of Cheese Makers