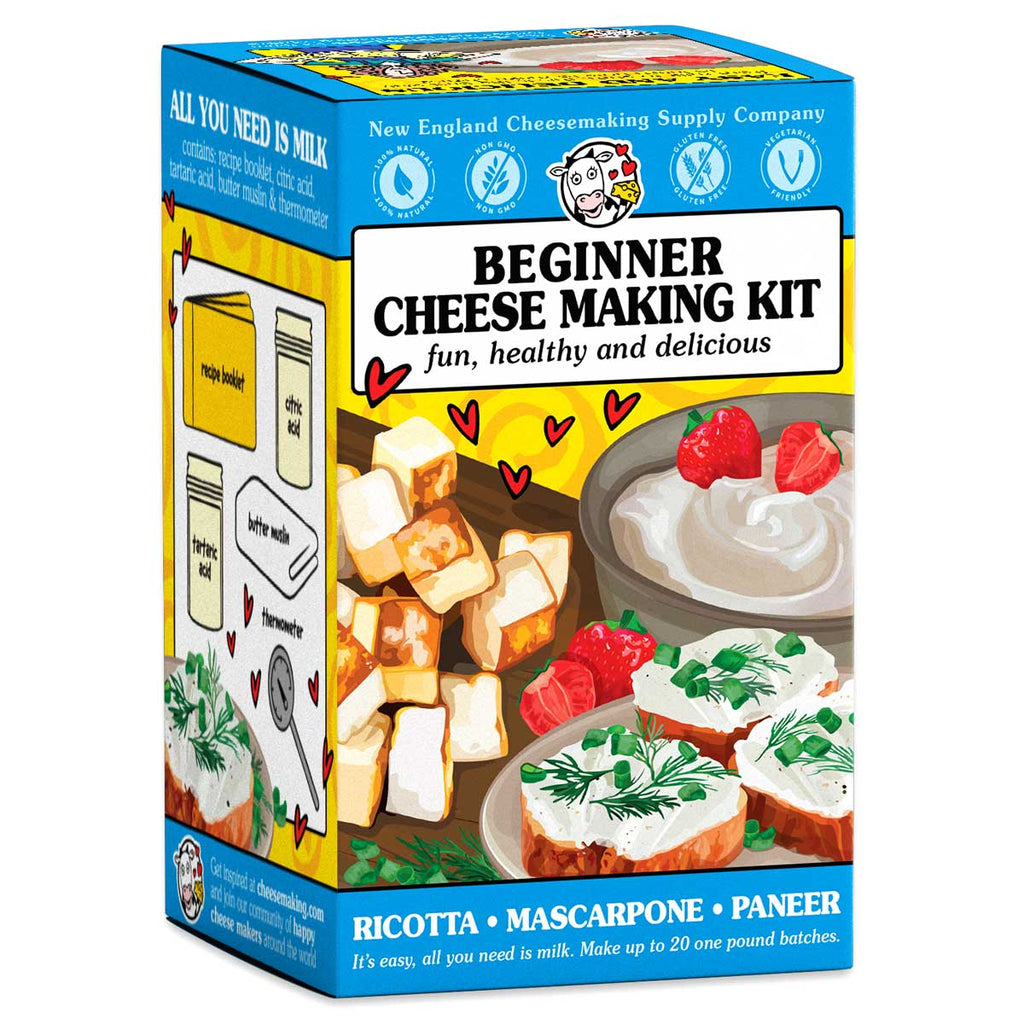 Beginner Cheese Making Kit
$21.95
fun, easy to use cheese making kit
"I was so excited to try making cheese and this was the perfect way to start. Everything you need and very affordable!"
–Lola, Happy Cheese Maker
Description
This cheese making kit is the best way to learn how to make cheese at home. All of the cheese making essentials are included so you can simply add milk and enjoy! What could be better than making fresh, homemade cheese in your own kitchen.
With easy to follow, step by step cheese making recipes you will learn how to make fresh Ricotta, Mascarpone and Paneer.
This kit is full of fun, from milk to yum and will have you enjoying homemade cheese is as little as 30 minutes.
Details
Contains
Dairy thermometer
1 yd Butter muslin
3 oz Citric acid
3 oz Tartaric acid
Recipe booklet
Features
Make ricotta, mascarpone and paneer
Make up to twenty 1 lb batches
Easy to use
Additional recipes included
Storage
Contents in this kit will last indefinitely, at room temperature.
Brand
New England Cheesemaking Supply Company