Tablet Vegetable Rennet
Description
These vegetable rennet tablets contain no animal products, are gluten free and NON-GMO. Each tablet is scored into 4 segments, making it easy to break into smaller amounts for home cheese making.
Details
Ingredients
Microbial coagulant (mucor pussillus and/or mucor miehei)
Megnesium stearate
Microcrystaline cellulose
Storage
Store in the freezer for up to 3 years
Yield
1/2 tablet will set 2 gallons of milk in approximately 45 minutes
Brand
Qso
Allergens
| Yes | No | Allergens | Description Of Components |
| --- | --- | --- | --- |
| | X | Peanuts | |
| | X | Tree Nuts | |
| | X | Sesame | |
| | X | Milk | |
| | X | Eggs | |
| | X | Fish | |
| | X | Crustaceans | |
| | X | Shellfish | |
| | X | Soy | |
| | X | Wheat | |
| | X | Triticale | |
| | X | Mustard | |
| | X | Sulfites | |
Directions
Crush desired portion of rennet tablet. After crushing, mix rennet, till dissolved, in about 1/4 cup cool, non-chlorinated water. Immediately add diluted rennet to milk, gently stir for 1 minute, to evenly distribute.
Once mixed, the rennet solution can not be stored for later use.
Note: The amount will vary on the condition of your milk, season and type of cheese you are making.
Reviews
Q & A
Related Recipes
Customer Reviews
Write a Review
Ask a Question
Filter Reviews:
milk
Works
curds
freezer
item
friends
pots
success
time
tablet
02/13/2020
Angie H.
United States
Great product
Fast shipping, great company and product.
12/31/2019
Daisy B.
United States
Great rennet
We have been using this rennet for years. It is economical and works great.
12/31/2019
Anonymous
United States
Most effective rennet I have found!
My family has Swedish background and a tradition in my family is making Ostakaka (swedish cheesecake) at Christmas time. To make Ostakaka you take raw/whole milk and separate it into curds and whey. I have tried rennet from several different companies and for several years have not had success with the milk separating. That is until I found New England Cheese Making Supply Co. Within 10 minutes of using this rennet the milk had begun to "do it's thing" I am so happy that this year Grandma's Ostaka recipe was a success! Thank you!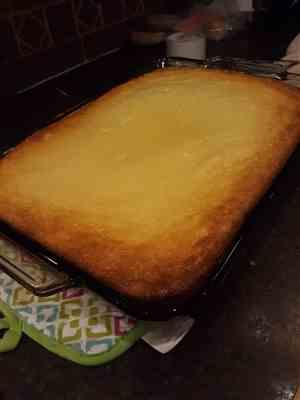 10/10/2019
sharon G.
United States
Rennet Tablets
I have used this brand of rennet tablets for many years and they have offered consistent results. I use 1 quarter tab for 2 and a half gallons of milk when I make cheddar cheese. So they last as each tablet makes 4 nice big cheeses.
Outstanding!
My first attempt at cheese making and I am so pleased. These products do what they promise and make a novice confident in the possibilities!