Yogurt Starter Culture (Bulgarian)
Description
A rich, delicious yogurt with a wonderful tangy flavor. This yogurt is an heirloom type culture and can be re-cultured, if desired.
For a Greek Style yogurt, simply drain your homemade yogurt, in two layers of Butter Muslin, for 1-2 hours.
Details
Ingredients
Lactose
s.thermophilus
l.bulgaricus
Bifido lactis
L. rhamnosus
Storage
Store in the freezer for up to 2 years
Yield
Your own desired yield between 1 quart and 1 gallon
Brand
Biena
Kosher Info
Kosher certificate available upon request
Allergens
| Yes | No | Allergens | Description Of Components |
| --- | --- | --- | --- |
| | X | Peanuts | |
| | X | Tree Nuts | |
| | X | Sesame | |
| X | | Milk | |
| | X | Eggs | |
| | X | Fish | |
| | X | Crustaceans | |
| | X | Shellfish | |
| | X | Soy | |
| | X | Wheat | |
| | X | Triticale | |
| | X | Mustard | |
| | X | Sulfites | |
Directions
Heat 1-4 quarts of milk to 185ºF, then cool to 112ºF. Pour milk into a yogurt maker or large container. Add yogurt culture and mix well. Let the milk incubate for 5-7 hours or until the yogurt has thickened to desired consistency.
For a thicker yogurt, before heating add 3 tablespoons milk powder for each quart of milk.
Note: If you don't have a yogurt maker, simply wrap your covered container in a blanket or towel to keep the milk warm while incubating.
Re-culturing: Instead of adding yogurt culture, add approximately 1 tablespoon of prepared yogurt, per quart of milk.
Re-culture every 7-10 days to keep the yogurt bacteria healthy and active.
After multiple rounds of re-culturing, your yogurt may not fully set the milk. At this point, start the process over with a fresh yogurt culture.
Reviews
Q & A
Related Recipes
Customer Reviews
Filter Reviews:
culture
yogurt
instructions
packet
package
milk
flavor
price
Bulgarian
store
01/14/2020
Robert
United States
Great
I wish that the people who are commenting that 'this doesn't make enough' or 'it's too expensive' would have learned a bit more about making yogurt before posting their comments. Bacteria reproduce every 20 minutes, given the chance. I made a quart of yogurt with 1 gram, or 1/10 of the packet, and am now on the third generation from that. Even if that strain peters out, I'll get at least 30 quarts from this package . . . oh, and by the way, this particular strain of yogurt is delicious.
01/13/2020
Henry M.
New Zealand
Yogurt Starter Culture (Bulgarian)
As per instructions I have made several batches from just one starter sachet. I hope that the sachets keep well as I bought plenty. The yogurt tastes good and is made with raw unpasteurized milk. I have not had a failure yet. Thanks for a great product. Harry
12/27/2019
Robert L.
United States
Yogurt Making
Found the starter culture easy to use and the results were really good yogurt.
12/24/2019
Emil
United States
Best Culture Ever
I have been making yogurt for over 20 years now and this is the best culture ever I have bought so far. I am Bulgarian and know what real yogurt should taste like. The flavor reminds me of a yogurt I was eating back in Bulgaria over 40 years ago! I am amazed! I kept the milk at about 40 deg C for 24 hrs before I put it in the refrigerator. This gave me the next morning consistency of almost Greek yogurt, without draining it - see the attached picture.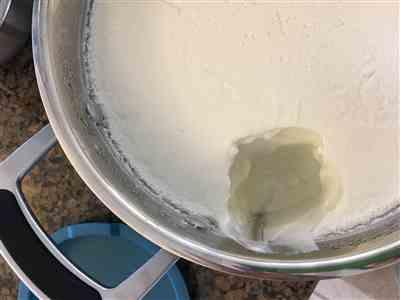 Price
For ten grams it is really expensive. If you make a 4 gallon batch of cheese you have killed yourself with the price. It adds a nice creamy texture that is desired.