Cheese Making Recipe of the Month
Many of you are going to great lengths to get raw milk or low-temp pasteurized milk from your local farmers. You do this, in large part, because of the natural bacteria and enzymes in the milk.
When you have obtained good milk, you don't necessarily want to heat it to a temperature high enough to kill these precious little organisms.
Kefir is one culture that does not require heating beyond 86F. It's loaded with good bacteria, which combined with the living bacteria in your milk, makes for one healthy cheese!
Meet a Fellow Cheese Maker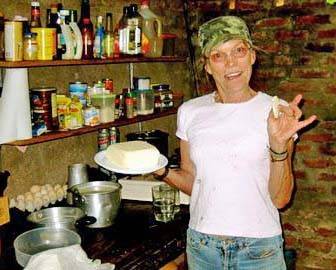 Suze Cohan and her husband own an 80 acre farm in Nicaragua with their son and his Nica wife who live there permanently. At the finca, they have no refrigeration and 36 cows! So, she made a lot of cheese during her last (7 month) visit.

Suze and her husband are back in California now, but Suze shared her experience at the farm with us through pictures . .
---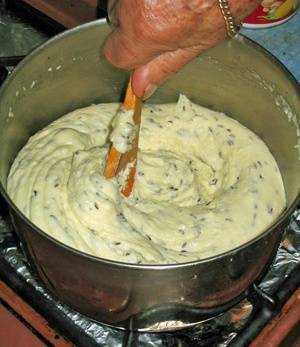 John's Cheese for Summer Solstice
Submitted by Brent Alderman Sterste
You may remember that Brent sent us a recipe for Latvian Easter Cheese which we published in the March Moosletter. He told us his grandmother also made a cheese called Janu Siers (John's Cheese) for the Summer Solstice, which is June 21, the longest day of the year.
John and his wife are preserving these family recipes in an informal cookbook. We think that's a great idea!
News From Fellow Cheese Makers
What could be more beautiful than June in New England?
The weather has been fabulous and I have been gardening to my heart's content. (Yay!)
Aside from that, a lot has happened this month. Jamie and I hosted two weekend singing workshops at our home in Ashfield, and that is always exciting.
Another source of excitement has been our Facebook page. We have been amazed by the response! A lot of folks have written in with questions about their cheese making and pictures of their creations.
I have noticed that some of the questions folks send in are already answered in the HELP section of our website (on the nav bar).
If you find that one of your questions isn't answered there, please let me know at info@cheesemaking.com. I'm determined to be the Queen of a very successful cheesemaking kingdom!
---