Cheese Making Recipe of the Month
Provolone has less moisture and a more complex flavor than Mozzarella (it's close relative in the Pasta Filata family). It was originally hung with ropes because it was too soft to sit on a shelf
Jim's recipe calls for using 3 gallons of milk. (We try to keep our recipes fairly small so you can easily make these cheeses in your home.) Of course, if you wish to use more or less milk, you may adjust the ingredients proportionally. The process itself remains the same.
Meet a Fellow Cheese Maker
Back in February you posted a picture on the blog of this cheese just made. Here it is six month's later. It aged in our basement/wine cellar. Was hard to wait six months but I think worth it. This cheese is flavourful, a bit sharp, and more crumbly that the store bought type. Ready to try this again!

Best, Dan

Later he wrote: Cheese went over well at World Cup gathering.
We think that might be an understatement!
---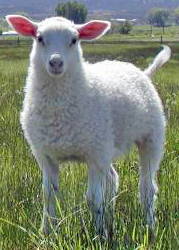 Lynn Gillespie in Paonia, Colorado
The Living Farm
I have a herd of sheep and we are getting about 3 gallons of milk per day from our sheep. I have perfected the Mozzarella recipe for sheep milk. I get great results and a very consistent cheese. I would like to share my findings with you because I know you get questions about sheep's milk. Here are my modifications to the Mozzarella Made Easy: I used 4 drops of organic vegetable rennet and 2 teaspoons of citric acid to one gallon of milk. It does take a while to set up but it always makes it. I have cooked it in hot whey and also in the microwave and had great stretchy results for both.
News From Fellow Cheese Makers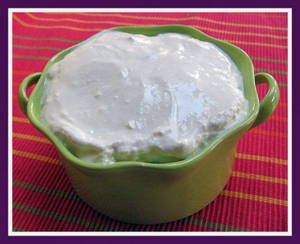 Fromage Blanc from Sally Newton
Greetings,
Just wanted to let you know that I posted one article about the fromage blanc - hope you like it!
I decided to make this one centered only on the fromage, and the next one will use it in my Paris full post - it should be up on Sunday, and it will have links to your company again!
The cheese is absolutely spectacular, I cannot believe how similar it is to the ones I used to have in Paris. THANK YOU!!!!
Sally Newton
Later, Sally sent us the picture up top.
I am sending you one more photo, that will be on Sunday's post, just in case you want to use it.
It's the fromage blanc with a drizzle of honey - I pretty much swallowed the whole thing right after the photo was taken . . .sooo good!
---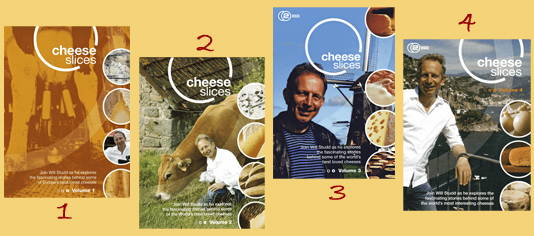 Will Studd's DVD's-"Cheese Slices" Volumes 1-4!
If you love cheese, do not miss this opportunity. Will Studd has created 4 volumes (so far) of behind-the scenes-looks at cheese being made around the world. Each volume contains over 2 hours of episodes, produced by Landmark TV.
The quality of these DVDs is as supurb as the quality of the cheeses he features in his journey around the world of cheese. If you have to justify to yourself the expense of purchasing all 4 of these volumes, watch them and then give them to anyone you know who loves cheese. They will deeply appreciate it.
---