Cheese Making Recipe of the Month
Cabra al Vino (Drunken Goat Cheese)
What to do if your goat is drunk ...
No, not really! This is a wine soaked cheese made from the milk of sober goats.
Jim Wallace makes his own beer and wine in addition to being our technical advisor for cheese making. So, making Cabra al Vino is an opportunity for him to combine two passions into one fabulous, homemade wheel of cheese.
Jim was inspired by a course he took this winter at The Vermont Institute for Artisan Cheese on Spanish cheeses. In fact, since then, he's been combing the hills of Western Massachusetts to find goat and sheep's milk for his new cheese projects. (Fortunately, in late April when the kids are born, he will have all the goat's milk he can use.)
These are a few reasons why Jim recommends you try making Cabra al Vino:
It is one of those rare firm curd goat's milk recipes
It is easy to make
It is low on equipment needs
It requires little work in the aging room
It is ripe in only 6-8 weeks (but can go longer)
Meet a Fellow Cheese Maker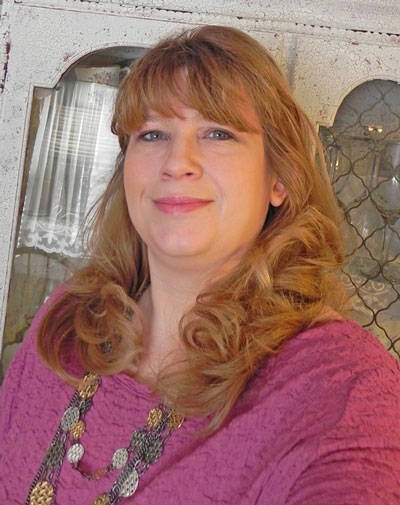 Shannon Olson in Fargo, North Dakota
Shannon Olson is a "good cook." These days, that label usually includes folks who make their own soft cheeses, butter, yogurt, etc. And, why not? It's easy, healthy and cost effective.
Shannon shares all her recipes at her lovely website - North Dakota Kitchen.
So far, she has made butter, goat cheese with herbs, cheese curds, whey ricotta, 30 minute mozzarella, buttermilk cheese, butter, and ricotta salata. We think that makes her an official "Master of the Soft Cheeses!"
She's working her way to making the aged cheeses as soon as she can convince her husband that she needs a press and that he needs to make it. Can anyone relate to that?!
The Cheese Queen rules in favor of an Organic Food Bill!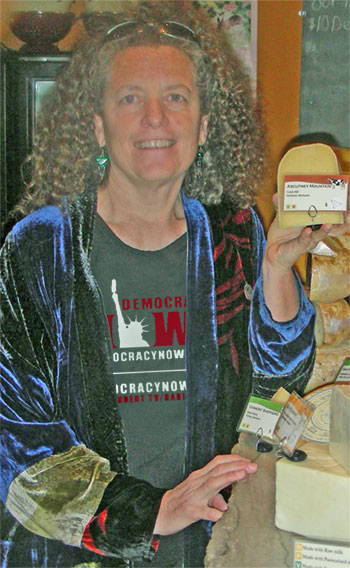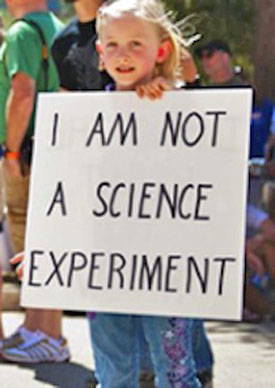 As many of you know, I have been advocating against the use of pesticides and other chemicals in our food chain for many years.
Fortunately, my husband (Jamie) grows much of our food in our large garden and we belong to a CSA (Community Supported Agriculture).
Here at NECS, we have always made a point of finding organic products for cheese making and we simply will not sell GMOs (genetically modified organisms).
But, the truth is that while you and I are struggling to buy organic food from our local farmers, our taxes are paying for subsidies to big agriculture.
Shouldn't we be supporting the farmers who are growing healthy food?
An Organic Farm Bill, proposed by Food Democracy Now, would call for us to:
Implement a plan to make sure that 75 percent of U.S. farms are U.S.D.A. organic certified by 2025.
Feed organic food to all children enrolled in public school lunch programs by the year 2020.
Pass a Beginning Farmer and Rancher Bill to place a million new farmers on the land by 2020.
Link conservation compliance with government-subsidized insurance programs. And more ...
News From Fellow Cheese Makers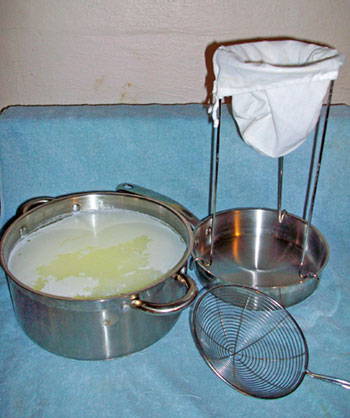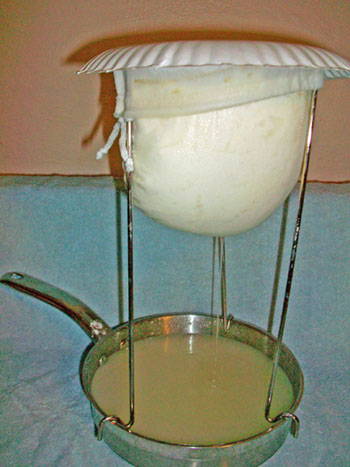 A cheese and jelly strainer in one little tripod!
I have been making Chevre from Ricki's book (Home Cheese Making) for a couple of months now. I was having a hard time finding a place to tie up my cheese and let it drain.
We just moved into a house on a farm that needs a lot of renovation. Let's just say that I can't use the sink spout until we get a new sink ...
I was in a farm store around Christmas and found a jelly strainer & bags. It's just a little metal tripod with a hoop on one end to put in the straining bag. It works great!!
I set the strainer inside of a pot to catch the whey. I use a paper plate on top to keep dust and cats out of the top. To wash the liners, I rinse them off in the sink. Then I turn them inside out and put them into a delicate bag so they do not collect laundry lint.
I don't know if everyone else already knows this tip, but it has worked really well for me.
Kara W., Sweetwater, Tennessee
---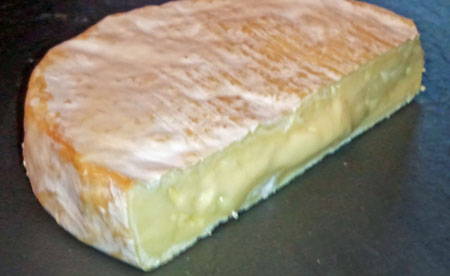 Something's wrong- it's too easy!
I recently made a batch of brie (my first attempt at making cheese) using the recipe from your book (Home Cheese Making) and was hoping for a little feedback. The only issue, if it is an issue at all, is that it was all too easy.
The cheese, as far as I can tell, was ready in just two weeks of aging. I'm using raw and certified organic Jersey milk from Misty Brook Farm in Barre, MA. I didn't pay that much attention to the temperature guidelines, or the sterilization of the molds and mats (raw milk is reputed to have natural antibiotic properties).
I simply drained the curds in the cheese molds for 24-48 hours and then aged them in a temperature controlled wine cabinet, flipping the rounds once a day. After about two weeks, I noticed a slight ammonia smell, which dissipated when I set the round out to temper before eating.
Frank Culmone, Boston, MA
---
Her first attempt certainly went well!
I want to let you know that I finished my first batch of cheese. Literally, finished. I could not wait the 1-4 months for it to age, so we just finished eating it.
I only make pepperjack, and I only became interested in making it because you can not find good pepperjack cheese in southern Mississippi, sans 1 general store that is too far away to be considered a viable option.
I used your organic rennet and mesophilic culture, but I left out the calcium chloride, as I come from Michigan, and I couldn't see putting de-icer in my cheese (I do know the difference, but I would rather not use it). It came out GREAT, seeing how I could only use store bought milk, had no thermometer and a MacGyver cheese press, made from a stainless strainer, and a tower of unconventional weight. It also doesn't melt well, because of the store bought milk, but it was excellent just the same.
Thank you so much for your site, and getting me interested. Enclosed is a pic of my pepperjack, the next one will have a touch of Sriracha sauce (Thai hot sauce) to make it more interesting.
Annie McLeod, Columbia, Mississippi
P.S. I am hoping to find a place where I can get fresher milk than the store bought. If I do, hopefully we can add it to your list of suppliers in Mississippi.
---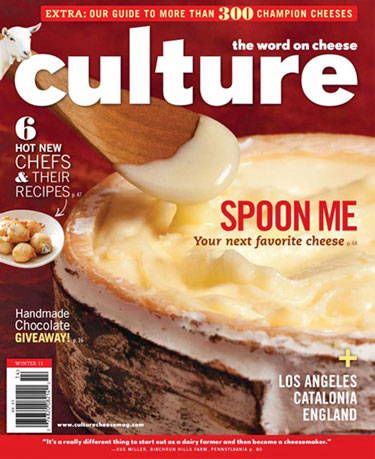 Don't you just love a beautiful magazine?
This is one of those gorgeous magazines where you save every issue and use it as a reference. The pictures are amazing and the articles are simply the best in the biz.
One of our favorite features is a "CAN DO" section for home cheese makers with recipes and articles about the cheese making process. For example, the current edition has an article about making Creme Fraiche and creating your own smoker.
Everybody deserves a treat in the winter to help them make it through and this could be yours! In fact, a subscription would be a welcome surprise for any cheese lover in your life.
When you order (4 issues), the year starts with the next issue after you subscribe.    
---